Fostered by the Yamanishi Family!
Sponsored in memory of Kate Marucco.
Little baby Osa was rescued from the streets of Tijuana. She's a very playful, vocal and smart little girl, about 6 months old. Osa is healthy and very energetic, she would love to live with another playful dog. She's also very people oriented, giving sweet kisses, she loves kids, loves to be picked up and sits politely for treats. We're guessing she's a spaniel mix, she's she has a beautiful coat and will probably end up in the 50lb range.
Please read before submitting an application. We will contact you within 72 hours if we are processing your application:
SCGSR adopts puppies to San Diego County residents only. Puppies bark, dig, chew on furniture and shoes, and demand hours of attention, and as they grow they need a lot of exercise and training. We receive multiple applications for puppies and do our best to choose homes where the individual puppy, considering its temperament, is most likely to succeed. We consider potential adopter's experience, expectation, and ability to provide a safe and stable forever home. If you would like to be considered for adoption please fill out our online application as completely as possible.
Osa on 03.01.16, out for a walk with her foster mom.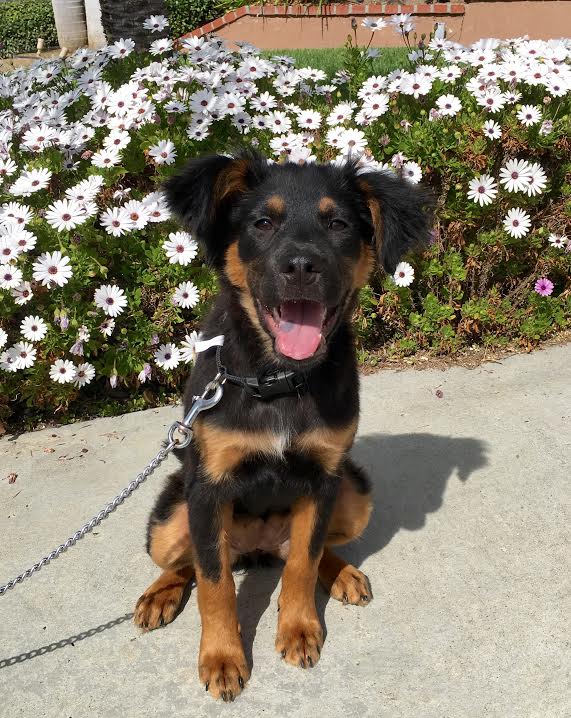 Osa on arrival at our vet's office.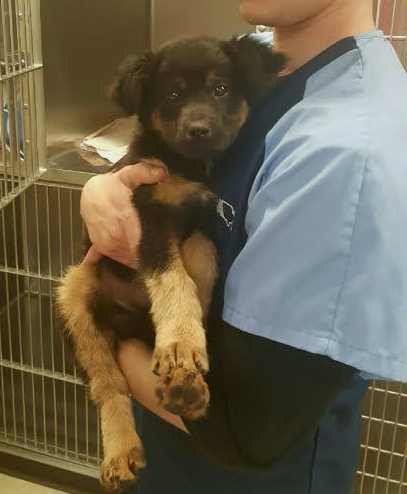 Osa in her foster home.