Help! I need to move and can't find a rental property that will take my German Shepherd!
We hear it time and time again, and not being able to find affordable rental housing with their dog is one of the top reasons why German Shepherds lose their homes. In an attempt to help owners keep their dogs, we are collecting information on complexes that will accept German Shepherds. If you know of German Shepherd friendly rental properties, or you have a property for rent and will accept a German Shepherd – please email us!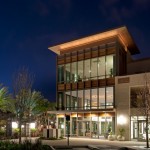 Civita
7800 Westside Drive
San Diego, CA 92109
P: 619-378-3037
Website
2 dog maximum, German Shepherds and mixes allowed.
Scripps Landing
9970 Erma Road, San Diego, CA 92131
P:858-225-7226
F: 858-586-1382
Website
100 pound weight limit – 2 pets allowed.
Confirmed Equity apartments 844-667-9444 to ask for the locations. http://www.equityapartments.com/san-diego-apartments
San Diego Apartments Learn more about all of our San Diego apartments. Equity has apartment communities in locations all over the San Diego area.
A passion for what we do. An inclusive workplace. The freedom to be ourselves. It's our culture that sets us apart. About Equity Residential
Archstone Torrey Hills 858-350-088 They have some communities that accept GS with a monthly extra fee $75 and a deposit $750 per apartment. 2 pet max. web https://www.irvinecompanyapartments.com/communities/torrey-hills/features-and-amenities
Torrey Hills Apartments, a resort-style community in San Diego, with spacious one-, two- and three-bedroom floor plans, high ceilings and walk-in closets.
Referral to us to property manager who loves animals and is involved in dog rescue for 20 years. They are very dog friendly they only request vaccinations updated, pet-kid and people friendly, sterilize and not barkers.
Broker/Partner
Sterling Investments Management Corp.
California RE Broker Lic#: 01301417
Aquatera is the most desired place to call home in Mission Valley, offering lavish 1-3 bedroom apartments for rent in San Diego, CA.
Alexan Melrose Apartments, Vista.
http://www.alexanmelrose.com/alexan-melrose
760 945 3300
$500 deposit $50 per pet( max.2 pet )/month
Signature Point http://www.signaturepointliving.com only accepts German Shepherds if they are service dogs.
Torrey Villas Apartments (https://www.irvinecompanyapartments.com/communities/torrey-villas/features-and-amenities); $750 deposit and $75 per month with 2 pet maximum.