Why Volunteer?
Great reasons to volunteer with Southern California German Shepherd Resuce: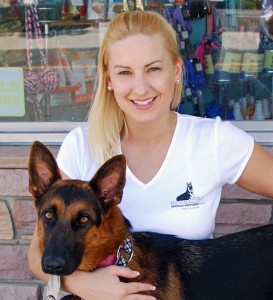 Help a newly rescued dog regain a smile, achieve basic training goals and provide the space for another animal to be rescued. Dogs are much easier to place when the've been living in a foster home and the transition from foster care to a new home goes more smoothly.
You aren't in a place in life where you can own a dog, live where pets aren't allow or are too busy?  Volunteer to help!
SCGSR is a business like any other; we need all kinds of help from accounting to veterinary care!  You probably have a skill we can use to save more lives!
You are giving back to the community and helping animals.
Volunteerism looks good on your resume or college application
Review volunteer opportunities.  Not all positions are currently available.
To become a volunteer, please fill out the appropriate online application:
PLEASE NOTE:
If you don't have time to volunteer you may consider donating. In-Kind Donations can be as simple as rolls of paper towels, bleach, rubber gloves and dish soap. Of course monetary donations are always welcome; your money will be used toward medical bills, food, better equipment, and expansion of our rescue efforts.