King is available for adoption!

King is a gorgeous, mature gentleman who prefers to be the only dog in his home. He's friendly to people of all shapes and sizes!

Juliet is available for adoption.

Juliet is a darling, special needs girl. She will never be an athlete, but she will be a champion in the love and loyalty competition!
About Us
SCGSR is dedicated to rescuing, rehabilitating, providing spay/neuter and veterinary care, and re-homing German shepherds and other pets in Southern California. A 501(c)(3) nonprofit, we are funded through tax-deductible donations from adopters and individuals like you who care about the fate of these magnificent companion animals. SCGSR specializes in helping ill and injured or abandoned pets regain their health and placing them into caring, loving forever homes. Together, we can envision a day when companion animals will no longer face inhumane treatment, abandonment or perish in shelters.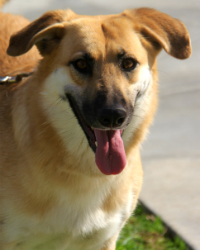 Foster Homes Wanted!
Foster homes needed now! Fostering a homeless, helpless dog and placing it in a loving forever home is one of the most rewarding things you'll ever do.
Read More.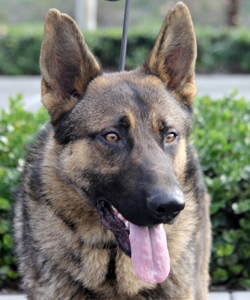 Photographer Wanted!
Use your photography skills to help showcase our beautiful dogs - become SCGSR's official volunteer photographer!
Read More.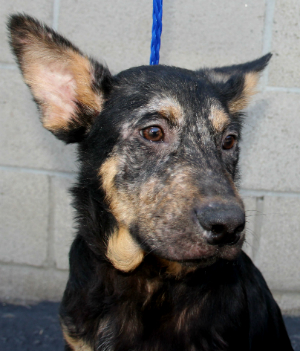 Dirty Thirty - we saved two!
SCGSR was asked by the shelter to help with a group of thirty dogs and puppies rescued from a hoarder. Four month old Nikko and Piper are now safe in our care and recovering from illness and neglect.
Read More.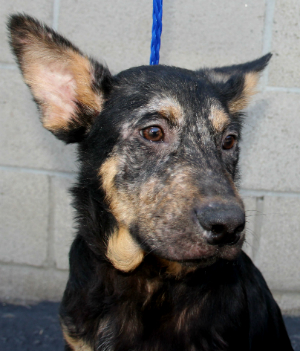 Dirty Thirty Rescued from Hoarder!
San Diego Animal Control removed thirty small dogs and puppies from a filthy hoarding situation in San Ysidro.  Most of these dogs suffer from malnutrition, sarcoptic mange, and many other bugs.  SCGSR took Nikko, a four month old Shepherd, and Piper, a four month old border collie mix, under their…