Adopted 01.02.20!
Fostered by Marcy!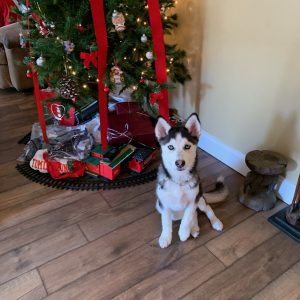 Skye is a baby Husky with beautiful blue eyes. She came to SCGSR from a shelter where she was abandoned with two severely broken legs on one side – in other words with no options beside rescue.
SCGSR stepped up for her and she had three surgeries. We were all concerned that her breaks would affect her growth plates and that despite healing, her legs wouldn't grow normally.
Well Skye showed us once again just how positive, resilient and strong dogs can be. She is now adopted by a loving family and living the good life.