Fostered by Marcy!
Adopted 04.04.19!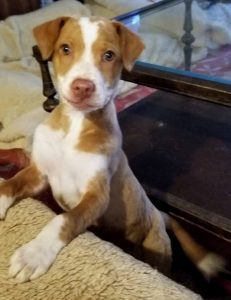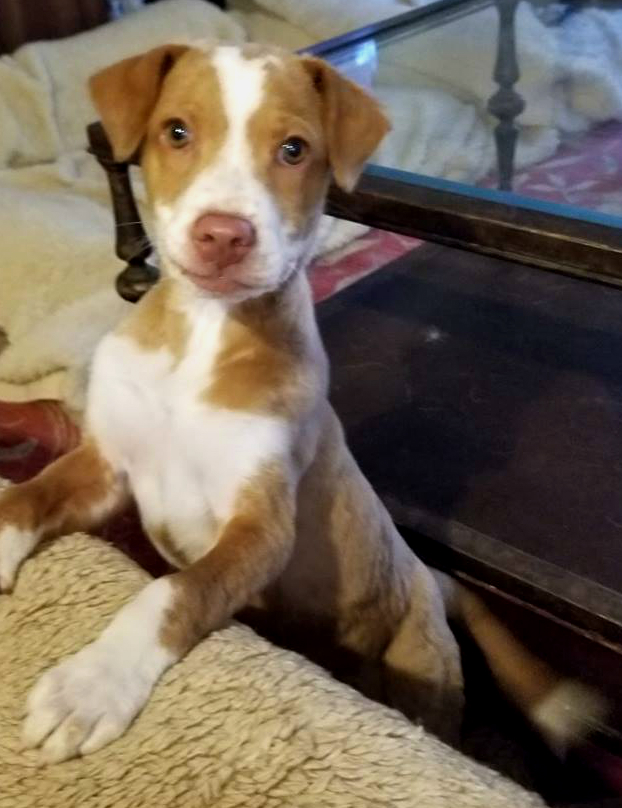 My name is Luna.  I'm about 7 months old.  I came to SCGSR as a stowaway from the shelter.  I had a problem with my ear flaps building up fluid and having to be drained, I'm all better now since my immune system kicked in and I'm ready for my forever home.
I'm a very affectionate girl who loves loves loves attention and will ask for it, I will sleep curled up next to you on the sofa and sit in your lap and I'm one of the few dogs on earth who adores hugs.  I've never met really little kids, but I've met older kids and I pretty much adore everyone, I'm even excited to go to the vet.  Except that time I was spayed. :/
I'm crate trained and sleep all night in my cozy crate next to my foster mom's bed, I ride nicely in the car with no barfing (my old foster brother Winston barfed all the time – gross!).  I am potty trained in my foster home, you'll need to be sure to show me the ropes at your house.  I get pretty excited on the leash but I'm easy to control because I'm kind of pumpkin colored and also pumpkin sized.
I probably weigh under 40 pounds and expect to stay around this size.  Except if you let me eat what I want, in a month I would be the size of a Buick.  I might be pretty easy to spoil rotten and that wouldn't be good for me.
I will be most happy — and so will you — if I have another young, playful and similar energy — and my size or larger dog.  I'm a little scared of new dogs at first but if I go slow I'm friends in just a few minutes.  I might make a lot of noise but I get over it fast.  I pretty much play all the time and I'm a bit of a bruiser, I love to roughhouse and that means running full speed into my friends!  I love to fetch and will bring you back my toy so you can easily keep me occupied.  I love toys, unfortunately my friend Zeus eats my soft toys but I manage with chewy things.  I get the human to yell once and a while when I bring sticks in the house.  Sigh.
Me and Winston, and me with Zeus (the guy who eats my stuffed toys!).  I love him anyway, he lets me walk all over him.  I also love pine cones. And sticks.  And rocks.  Leaves, bugs, birds.  You get it.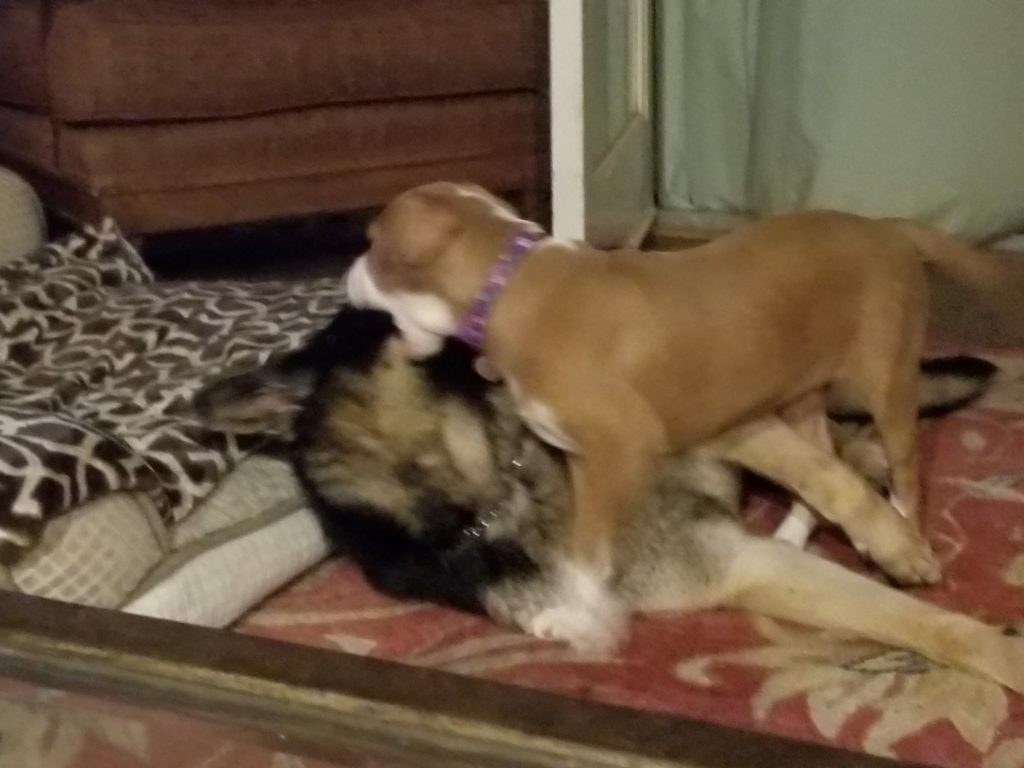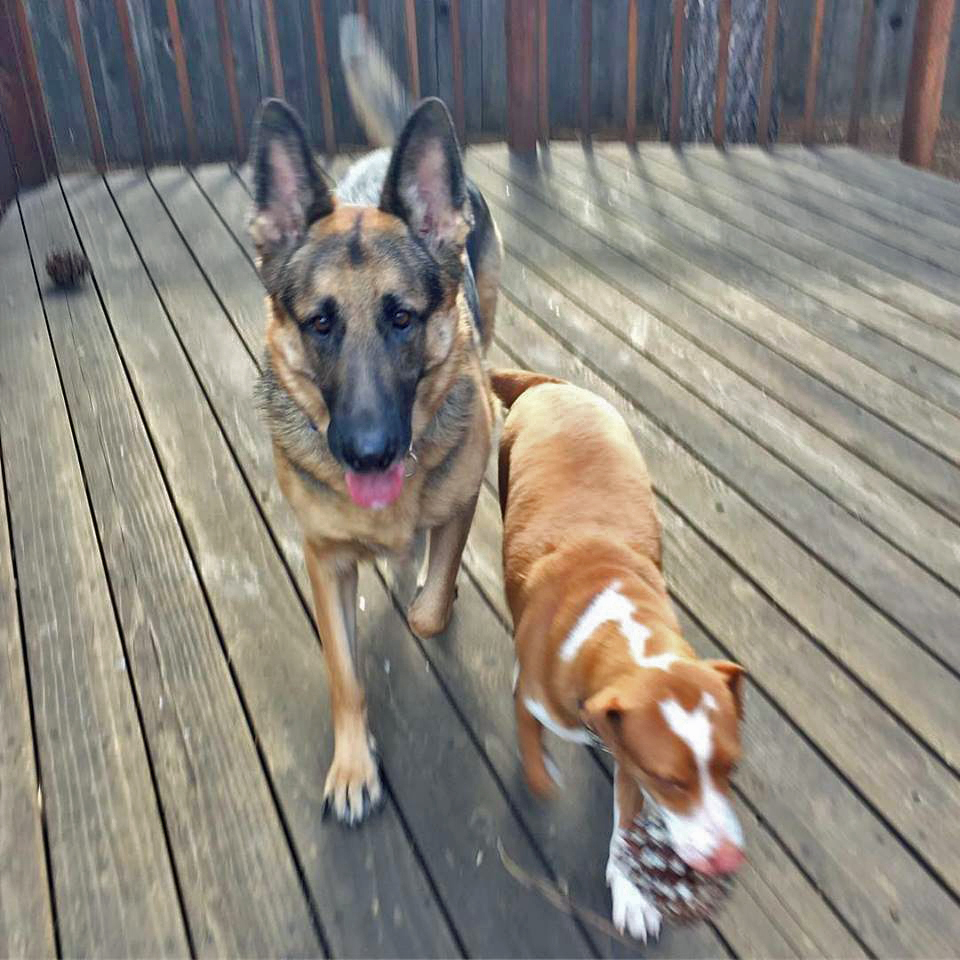 This is called a foster home, and I'm having some fun!