Fostered by Mindy!
Adopted 12.01.18!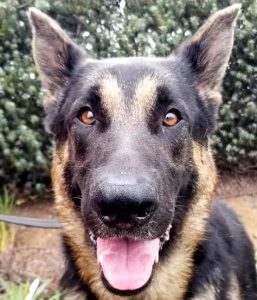 This very handsome young fella (just over a year old) had a rough start, unfortunately, like a lot of our rescues. Starved and never knowing the warmth of being indoors with a his family has left him a little nervous about new adventures. He tends to be a bit of a homebody, loves to lay on the back porch or out in the yard.
Dieter is very friendly and affectionate toward  new people he meets. While he would  do great being an only dog, he tolerates non-competitive males or female dogs very easily.  He is playful with female dogs. With love, patience, tolerance, kindness and a little direction, the future will be very bright for-this beautiful boy.
Dieter is housebroken and very good in the home.  He's working on his car riding skills, he likely never rode in a car as a pup.  He walks nicely on a leash, especially if he has another dog to give him confidence.  He is SUPER affectionate with people and will climb right into your lap.