Adopted December 2021!
Fostered by Marcy!
Please sponsor me!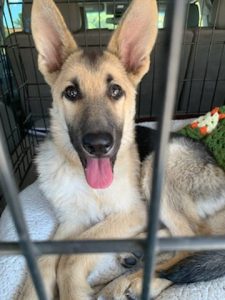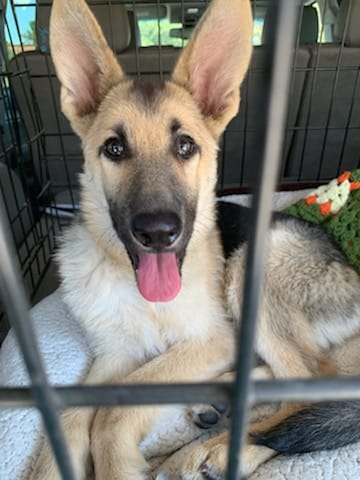 Four month old Ellie came to SCGSR from a shelter a few weeks ago with a badly broken leg. She was in terrible condition and hadn't been cared for at all. Ellie had surgery to repair her leg and is still in a cast for another two weeks. At the end of December, if all goes as planned, Ellie will have the pins pulled from her leg and she will be back to normal. Ellie is a super friendly girl who loves people. She was a bit afraid of dogs when she first arrived but now is a happy pack member. She kisses everyone, dogs and people she doesn't know — she's an outgoing little girl!
Please check back soon, once we are through Ellie's care and post-cast recovery she will become available for adoption – San Diego only so that the last step of her surgery can be done by our vet.