Fostered by the McGinnis Family!
Adopted 11.27.18!
Please sponsor me!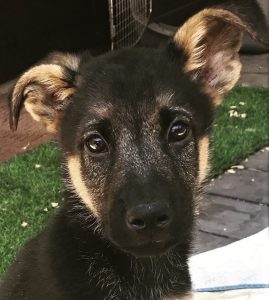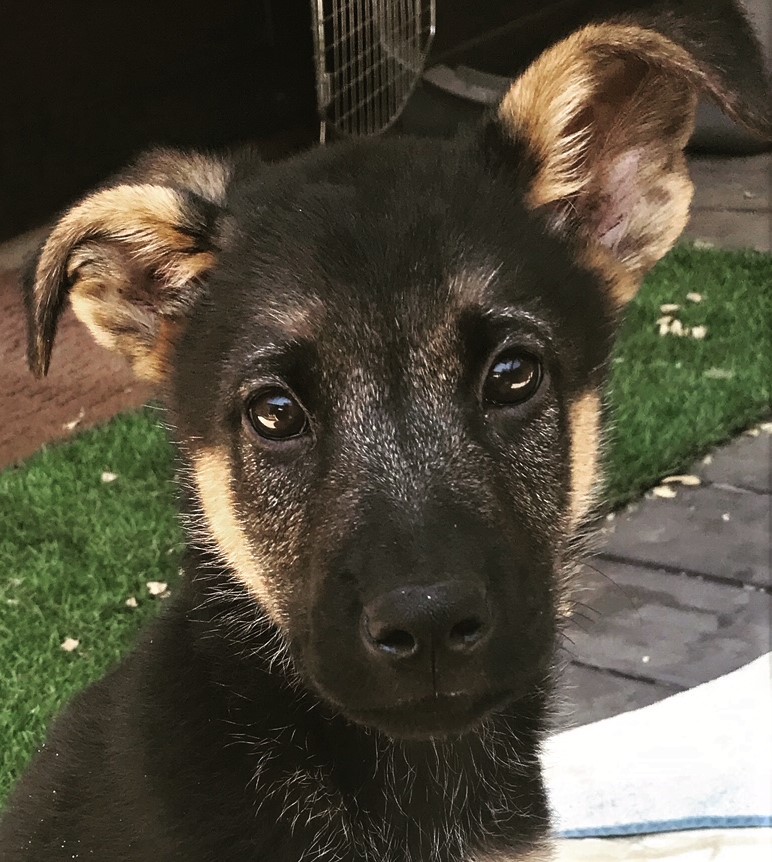 Beckett is approximately 18 weeks old on August 31, 2018. He is likely a mixed breed and came to Socalrescue as a very underage puppy at about 5 weeks old. He was being given away in front of a pet store and a good Samaritan took him and brought him to us. We have been working hard to provide the nurturing that's supposed to be provided by his momma dog and litter mates so that he becomes a well adjusted adult. Beckett is very sweet and loving, and he also has enough independence to go in the yard by himself to potty and play. Our foster family is doing a great job with him! He lives with adults, children and other dogs. He rides nicely in the car and is doing very well at potty training.
We would like to find a forever home for Beckett that understands the importance of working on socialization so that Beckett can have the best life ever. Beckett is available in San Diego County only, and we will place him in a home with another friendly dog to provide play and guidance.
Puppies are a 12-15 year commitment. They require hours of care and training every single day and need a stable household with patience to continue their ongoing training and resourses to provide a forever home and pay for vet care.