Fostered by the McGlothlin Family!
Please sponsor me!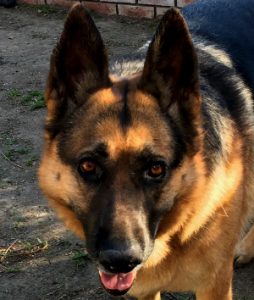 Casey is a five year old beautiful classic German Shepherd. Her family had to give her up because they had medical problems, they could no longer give Casey the care she needs and deserves.  They were heart broken but want Casey to have the best life.  She walks nicely on leash and rides well in the car, she is the perfect age for a German Shepherd.
Casey has a little weight to lose because she wasn't able to be active, she is on a diet and getting long daily walks and will soon be slim!  She is great with all people and other dogs and loves to play with toys.  Casey will thrive as an only dog or with doggie companions.  She requests a home with no cats though!
If Casey sounds like the girl you're looking for, please submit an application today.