In Loving Memory of Heidi LaSalvia.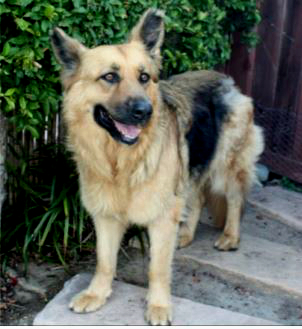 Today (May 26, 2017) we said goodbye to a majestic, wonderful, intelligent, beautiful creature; our beloved German Shepard, Heidi. After first-hand rescuing her from abandonment and starvation 3 ½ years ago, she thrived with our family of canines and humans. Always the protector, companion, and maternal figure. Her motherly side was evident when she adopted Raylan, a neighborhood puppy and took pride in "guiding" him. Her best friend, Hershey was a constant companion and finally, in December, Heidi got her dream puppy, Max. She nurtured and raised him as her own and in her final moments, Max laid by her side as she peacefully passed.
We can't imagine why someone abandoned this wonderful creature and will never accept that cancer stole years of her life, but we do know, without a doubt, that that every day she spent with us was pure happiness. For now, without her, the
silence in our yard is simply deafening.