Adopted 06.29.21!
Fostered by Marcy!
Sponsored by Melodee!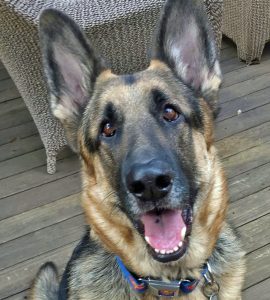 Zeus will be placed in a female only adult home. Please read more below.
Zeus is a lovable four-ish year old teenage goofball! He's usually very good with people out in public, rides nicely in the car, he's housebroken, crate trained and good on a leash. And he's tall. Did we say tall? He's the tallest! Counter height (although he's learned that's not HIS dinner).  Zeus is super active and never walks anywhere. He likes to run circles around you whether you're cooking, feeding him, walking to the garage – Zeus goes five times further than you do! He's not nervous or anxious – just really happy to be alive!
He's good with other dogs but he's a "forward" player, meaning that he might not be a flavor a more reserved or older dog would enjoy. He does have the sense to keep away from the more mature gents in his foster pack. With younger dogs he can play rough, the dogs he's fostered with don't seem to mind though. He has never met a dog he didn't like, big and small.  He works as the puppy sitter in his foster home. Its unlikely any cat would welcome Zeus into the family, he is just too active.
We will place Zeus in a home experienced with German Shepherds or other protective breeds.  No children under 18 and no men. Zeus has a definite preference for women, he welcomes women into his home but not men.  He can be put on leash and slowly introduced to men, and a man who consistently works with him might succeed.    Children overstimulate him with loud play and running. He is suspicious of strangers in his house – and good in public and able to be walked by our male volunteers.  He has not bitten but has tested boundaries with guests in his foster home and will need an experienced owner and a leader who can enjoy him while keeping him out of trouble.  He would be best in a home who resolves to crate him during social events in his home.
All in all Zeus is a funny, loving young clown who will make the perfect pet for the right home.
Zeus with his favorite foster puppy, Luna.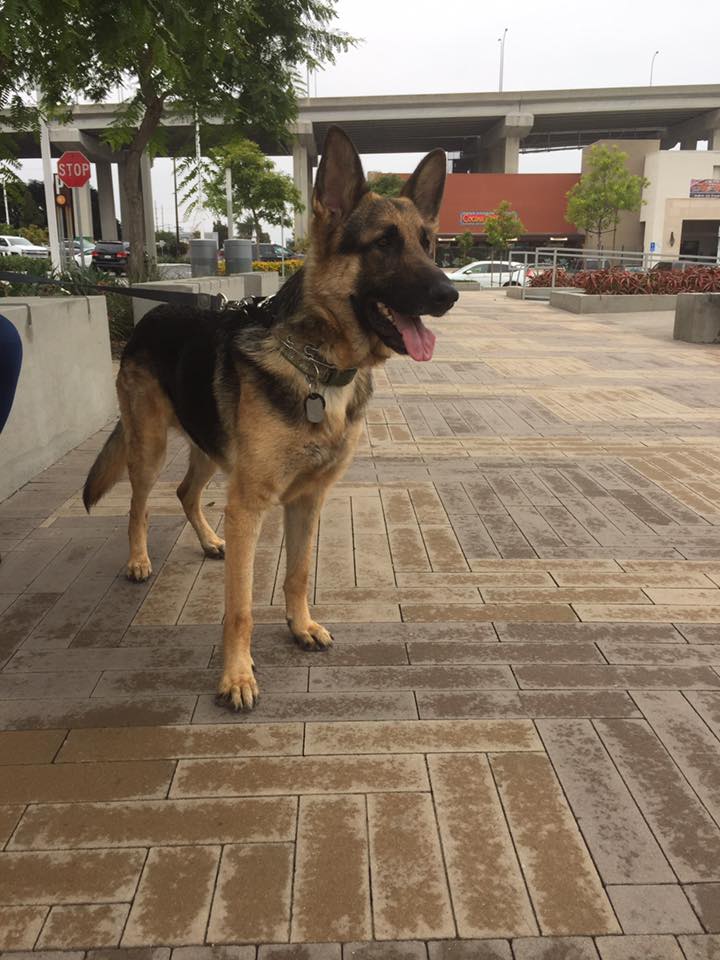 March 18 Photos
---
After a few weeks with gsrsd:
---
Zeus when he first arrived.
Zeus is a large youngster recovering from a skin infection.  He's very sweet but obviously hasn't been treated with love or given the vet care he needs.  SCGSR is going to change all that and give Zeus a happy, healthy and well-loved life.  Stay tuned for more information and photos!