Fostered by the Garrison Family!
Adopted 04.25.15!
Nikko is a handsome puppy, maybe a German Shepherd, maybe a bit of a mix, who was rescued from a hoarder along with 29 other dogs. He was starved, sick and suffering from mange. Just five days in to his rescue today (January 28, 2015), Nikko is much stronger, eating well, playing, and his skin is starting to heal. He is hilarious, he gets a wild hair and runs around like a maniac bumping into everything including his pal Piper! He learned to sit for treats in just minutes, and is a happy, loving guy.
Nikko playing on March 8 in his new foster home!
News article: http://fox5sandiego.com/2015/01/23/30-dogs-taken-from-home/
Our show dog on March 14, 2015!
Nikko one week later: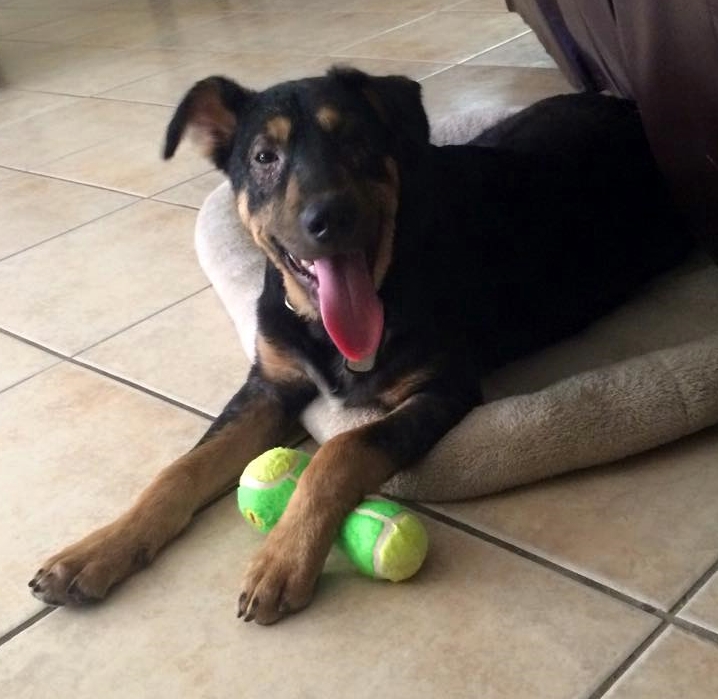 Nikko on the day he was rescued: