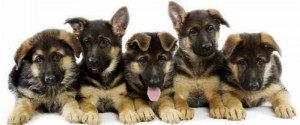 Please donate below using PayPal or any debit or credit card.  You may donate to specific funds, make recurring donations, or make a donation as a tribute.  For questions regarding donations, please email us. Donations may also be mailed to SCGSR, 6161 El Cajon Blvd., #460, San Diego, CA 92115.  (Mailing address only!)
---

Please consider donating through the Michelson Saving Pets Challenge from May 2 through June 1, 2017!
SCGSR is currently in 3rd place to win prizes, including a $50,000 Grand Prize!  Help us realize our dream of a sanctuary, and help us save 17 Seniors & Special Needs Dogs in 17!   Donate through this link now!
If you prefer not to participate in the contest, you can also make a donation below.
---
---
Living in a trash can, dying in a back yard.
Maggie was found by animal control, nearly dead in a trash can in a back yard.
SCGSR stepped in for Maggie and today she is the "Queen Mum" in her forever home.
Help us save wonderful family dogs like Maggie.