Senior and special needs dogs are typically very costly to rescue and rehabilitate, which means they are often overlooked by other organizations.  You've no doubt seen the work we've done in the past with Maggie, Tyson, Vita, Ziggy, and many others with serious medical issues… It's those broken dogs we're able to rescue, rehabilitate and place with a loving family which will become our ultimate legacy!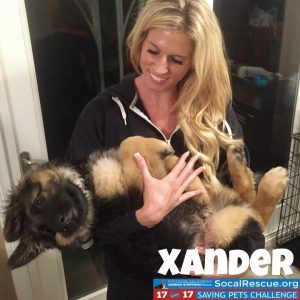 You know us and how hard we work every day with an all-volunteer staff. Each year, we rescue, rehabilitate, provide spay/neuter and vet care to many needy animals.  You've seen the great work we've done and have always supported our efforts.  And because of that, we've saved and rehomed over 900 animals since our inception!  THANK YOU! With your help today, we can continue saving these special animals and finding them their FUR-ever homes.
What Can You Do?
---
If you want to donate, consider contributing at least $17. Donations will be accepted online starting May 2 at 9 am PST. The campaign will end on June 1 at 10:59 am PST so be sure to get your donation in before the system closes.


If you'd like to join our team as a fundraiser, simply create your own campaign page and share it with at least 17 people, asking each to donate $17 (or more) to your online campaign. Or be creative- hold a dog wash (a twist on the classic car wash fundraiser), a wags-and-wine tasting party, or another fun event to raise money. Use your imagination…and search the Web for inspiration…Just be sure to conduct your fundraising activity sometime between May 2 @ 9 am PST and June 1 @ 10:59 PST. And remember, all donations must flow through your online campaign to count towards the Saving Pets Challenge!
Oh, did we mention that as a part of this challenge we could win a $50,000 cash prize plus bonuses???  How great would that be??  Thank you for helping us make the world a better place for animals in need!