Join us on August 10, 2019 – same time, same place!  Meet us at Harry Griffin Park from 11 to 4 pm for our 2019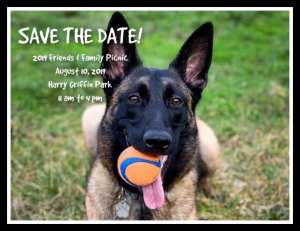 Friends & family picnic!  More information and registration coming soon!
This is Macie (formerly May), she was one of the puppies wrapped up like a burrito and smuggled across the border.  Confiscated by animal control, they were too young and came to our rescue.  Macie now lives the best possible life!