Please foster me!
Please sponsor me!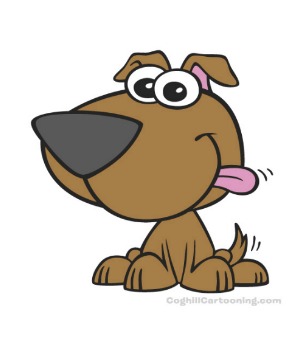 SCGSR has puppies for adoption under six months of age, both purebred and mixes. We are currently reviewing applications. If you are interested in being pre-approved for puppy adoptions please submit an application.  We are not able to answer individual emails regarding puppies until an application is submitted.
---
SCGSR adopts puppies to San Diego County residents only. Puppies bark, dig, chew on furniture and shoes, and demand hours of attention, and as they grow they need a lot of exercise and training. We receive multiple applications for puppies and do our best to choose homes where the individual puppy, considering its temperament, is most likely to succeed. We consider potential adopters' experience, expectation, and ability to provide a safe and stable forever home, which is between 12 and 15 years. If you would like to be considered for adoption please fill out our online application as completely as possible.
Ruby is about 3 months old.  She came to SCGSR from the shelter with a punctured lung and two broken ribs.  Ruby has recovered, she's absolutely darling.  She does like her family to be around her and doesn't like to be in a crate, so she's requesting a home where she has a lot of company. We're trying to get her used to it but she isn't having it, she panics even when the door is closed and her foster mom is right there.  We're going to get her what she wants, we are going to give Ms. Ruby a stress-free life!
Ruby
Ruby
Ruby
Maggie & May – 6-7 weeks on 8.29.17.  We believe these babies are Malinois and are having a DNA test done.  They were caught being smuggled across the border.  They will be available in San Diego when well and socialized at about 3 months.  If Maggie and May are Belgium Malinois, they are not going to be the typical family pet and it is imperative that adopters understand and accept responsibility for doing the work necessary to make them into good family members and good canine citizens.  Read information on the breed from a trainer.
Morgan is a gorgeous 4-5 month old red and black German Shepherd boy who is a typical German Shepherd.  He's super sweet, but reactive and a bit unruly and will need a strong leader who is interested in ongoing training.  He will also benefit from the companionship of a well mannered dog buddy.  He is suffering from a bit of demodex (puppy mange, very common) on his face right now and not looking his best.  He is 19 weeks on 8.31.17 (just under 5 months).