Please foster me!
Please sponsor me!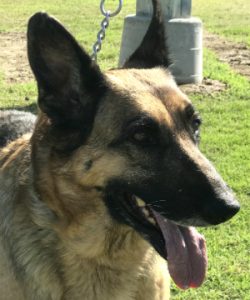 Amelia came to us from a shelter up north, with a little help from Pilots N Paws.  Thanks to everyone who helped her get here!
Amelia is a super friendly, kind, mature lady.  She loves people and other dogs, and is good with cats.  She's between 7 and 9 years old.  She adores walks and is a bit strong on leash.  She rides nicely in the car and is always one of the best behaved dogs on pack walks.  We suspect she was used as a breeding dog and then dumped at the shelter when she got older.
Amelia is now spayed and she's on a weight loss program to help her regain her girlish figure!   If you love senior dogs like we do, the sweet, calm and loving temperament, the grateful look in their eyes for a soft bed, a short walk and a little pat on the head, you'll love Amelia.